28/02/10 18:28
This has certainly been a long journey. Confined to Pagan the Avatar does now seek all the elements so he can defeat the Guardian and try to return to his home world.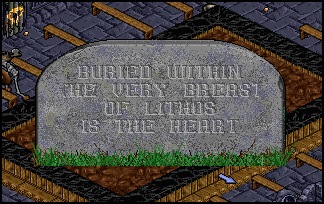 Deep inside the Pit of Death I find the heart of Lithos which is used as the earth element. Returning to Argent Rock Isle I retrieve the Breath of Wind which is the air element. The last element is hidden in the castle in Tenebrae. Devon found it in his fishing net when fishing one day. The Tear of Seas.
Now with all the elements I head back to speak to Mythran. He teaches me Ethereal Travel which enables me to travel to the Ethereal Void.
Read More...