I think I've blown my chance to find the secret ghost armor. Jenna is mad at me and there is no way to continue the sub plot. Doh!
Back to the main quest. My next challenge was to find Hydros, Titan of water. The location was not too clear. Carthax lake was mentioned. I eventually found it.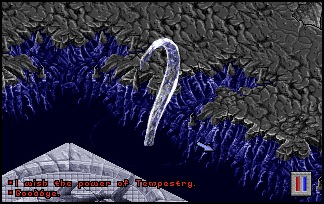 Over a dry crater I climb bridges hanging high in the air, Hydros is trapped in a small pool of water. She asks me to set her free and I agree.
Read More...