Ultima VII Part 2 - Serpent Isle
30/10/09 22:02
On Sunrise Isle. I can feel the end of the game is near. It really has been a long and hard game. I admit I've referred to the guide book a few times as some parts are not as clear as The Black Gate.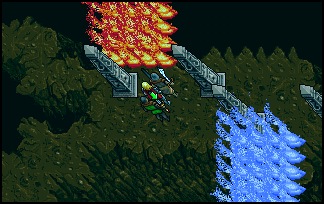 Here I need to locate all the shrines and put the opposite representation of each item on the various pedestals of each shrine. A book appears and tells me I need to put it on the ground in front of the pillars.
Doing this and bridges appear. I cross the bridges and finally arrive at the grand shrine of balance.
Read More...